Yippeeeee! Spring is in the air and little ones everywhere are hopping and jumping about for joy like cute little bunny rabbits and baby chicks with a wonderful excitement for a new season upon us.
Now the dark afternoons and gloomy days are behind us and we're spotting new daffodils popping up all over the place we're delighted to venture into a fun filled time of springtime crafts.
You might be surprised to know that our top crafts list includes washing up gloves and a colander!
So let's start off with these two as I'm sure you're dying to know how you can use these household objects with your class to create super fun springtime activities.
So the children might not have enough puff to blow up these washing up gloves but they'll certainly have enough enthusiasm to decorate them into chickens!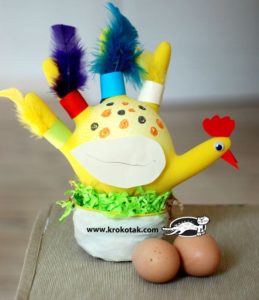 And the colander….. well flower arranging of course! Not only does this activity have a beautiful end result to show off to their peers but is brilliant for practising their fine motor skills too.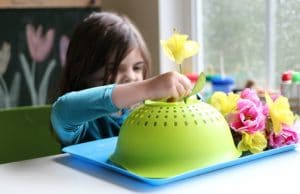 Our springtime list wouldn't be complete without a bug or two and the following crafts fit the bill perfectly. Take your pick from bug fingerprint counting (Fun Handprint Art Blog), which brings together a mix of painting AND maths which is always a winner in our eyes. Or you could make pom pom caterpillars with your class, and these one can be attached to their jumpers or bookbags too! (WeMadeThat.com).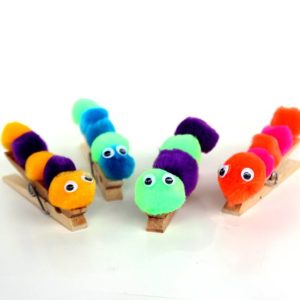 Whether you choose one or all four of these, we're sure your class will have a blooming time!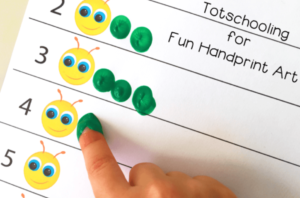 Happy Spring from DFE.
Washing up glove Chicken:
http://krokotak.com/2014/03/chicken-from-kitchen-gloves/
Spring Flower fine motor skill display:
http://www.notimeforflashcards.com/2015/03/spring­fine­motor­tray­activity.html
Spring fingerprint counting:
http://funhandprintartblog.com/2015/03/fingerprint-counting-printables-for-spring.html
Pom Pom caterpillar: