We all know the first thing that comes to mind to say to a child who is getting distressed or agitated is… 'Calm Down'. But however calm we sound when we say these words they are probably the worst thing to say. Has it ever worked for you? Nope nor us! So we've 5 other strategies that we think are pretty clever for managing emotions in children. They are simple and fun. Choose the right strategy for the child and the situation and bingo you have one happy little angel!
The Calm Down box from Dragons & Butterflies covers all bases and you could literally add more and more bits and bobs to this box every term, making it a one-­box-­fits-­all solution to any situation. Although there is one little itsy bitsy problem: One box does not fit all! Yes this will do the trick for a lot of children but for those that feel overwhelmed by choices & decisions this is not so good.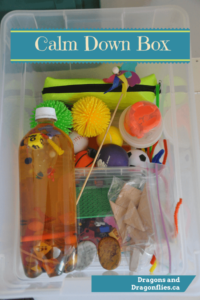 This takes us onto No.2: 'That Bugs Me' bug! Especially effective for younger children or those that find certain situations consistently more difficult to deal with. This activity can help children identify the precise emotional triggers BEFORE their emotions run away with them.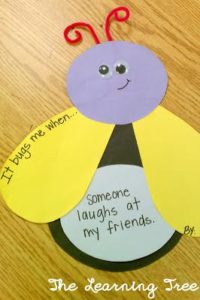 Wheel of Choices from PSR Idea Web puts the child in charge, therefore they are in control and already start to feel they are managing the situation by themselves which means the chances of their emotions settling sooner is higher.
Many children find calm in sorting, shuffling, lining up or grouping cards in different ways. If there are children in your class who find comfort in these tasks then the Calming Strategy Cards could definitely be a winner.
Another practical alternative is the Anger Catcher. We just love this name! Like a dream catcher but for angry feelings ­ genius! Children can build their own coping systems as they make and write their unique Anger Catcher designed around what matters to them. If the child finds it difficult to verbalise these feelings then Home Stories A to Z have a pre­printed downloadable version.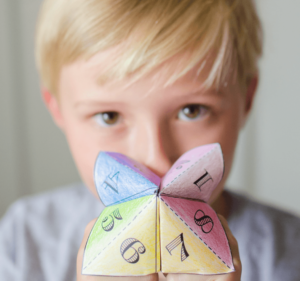 Enabling children to recognise that they have choices in how they behave and how their feelings are being expressed can be hurtful to others, is paramount in fostering positive social skills, empathy & compassion in children, which in turn leads to more emotionally balanced and happy adults. After all it's what every parent wants. Apart from 8 hours of uninterrupted sleep every night, a self cleaning house, a volume button on every child (including other people's) and toddlers that can make their own lunch and run mummy a hot bath! That's all.
Wheel of Choices: http://www.psrideaweb.com/2012/10/wheel-of-choices.html
'That Bugs Me' bug: http://the-learningtree.blogspot.co.uk/2012/09/behavior-craftivity.html
Calm Down Box: http://www.dragonsanddragonflies.ca/calmdownbox/
Anger Catcher: http://www.homestoriesatoz.com/printables/help-kids-manage-anger-free-printable-game.html
Calming strategy cards: http://www.lizs-early-learning-spot.com/anger-management-23-calming-strategy-cards/