Mrs Shortman said as she tried to disguise the fact she was attempting to cover her ears from the high pitched piercing noise coming from one 4 year old playing multiple musical instruments simultaneously with the objective of just making the biggest noise on earth imaginable.
Thankfully for Mrs Shortman and for YOU we have an alternative music class! Get the children making & creating their own DIY musical instruments (Shhhh! Don't tell the children but some of them don't actually make a noise!).
With things they've found in the great outdoors or bits they have at home and a few extras, all of these can be easily and quickly constructed in a peaceful quiet manner and then enjoyed by all, with no ear damage whatsoever!
Our first and favourite for ease & simplicity (although cleverly it does sneak in some rather neat mathematics using a ruler) is the drinking straw flute from Housing A Forest.
Recently we had the opportunity to watch a small group of early years children playing a tune on their harmonicas, which they'd practised (a lot) and it was a joy to see. It made me think how much more enjoyment and pride they would have gained from this experience if they'd made their musical instruments themselves.
Lollypop sticks and a few elastic bands is about all you'll need to create a DIY Harmonica.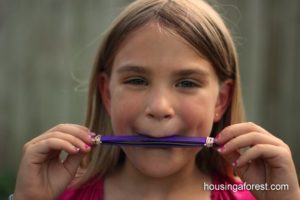 We think this next make­ it­ yourself musical instrument might be one of the best uses for a cereal box we've seen, would you agree? (and this is a no­ noise ­instrument!)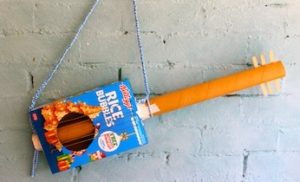 Once you've spent the morning at Forest School or in the local park why not plan the afternoon activity around the twigs and little branches the children have collected and make a jingly shaker painted stick instrument?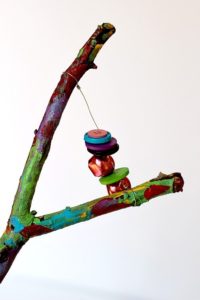 With a shake a bang a rattle and a clang, it's bye from us until next time. Happy making!
The DFE team
Lollypop Stick Harmonica:
http://www.housingaforest.com/popsicle-stick-harmonica/
Drinking Straw Flute:
http://deceptivelyeducational.blogspot.co.uk/2012/04/making-magic-drinking-straw-flute.html
Cereal Box Guitar:
http://www.kidspot.com.au/kids­activities­and­games/Craft­activities+1/Make­a­cereal­box­guitar+12588.htm?utm_source=ActivityCorner&utm_medium=editor­pick&utm_campaign=kids­activities­and­games
Painted Stick Instrument: